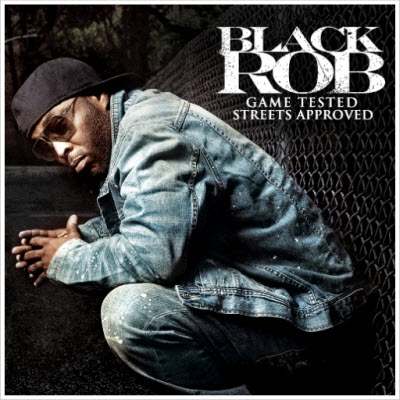 Jay Rock - Follow Me Home (iTunes Version)-2011
Genre: Rap
Label: Strange Music
Format: m4a - pdf
Size: 142 MB
Without question, Hip Hop from the West Coast has really taken a hold of this year's summer. From Dom Kennedy's fun mix of street smart party outings to the critically lauded Section 80 from Compton wordsmith Kendrick Lamar. Even with Mann's crossover appeal, there's still space for some more from the sunnier side of the USA and Watts resider Jay Rock looks to fill that void. Bringing vintage gangster tales and heavy piano-injected productions, Follow Me Home aims to strike accordingly with fans of the no-nonsense brand of cold cuts and hard hitting rhymes. (source). Included is a digital booklet.
Track List:
01. Intro
02. Code Red
03. Bout That
04. No Joke (Feat. AB-Soul)
05. Hood Gone Love It (Feat. Kendrick Lemar)
06. Westside (Feat. Chris Brown)
07. Elbows
08. Boomerang
09. All I Know Is
10. Im Thuggin
11. Kill Or Be Killed (Feat. Tech N9ne And Krizz Kaliko)
12. Just Like Me (Feat. J. Black)
13. Say Wassup (Feat. AB-Soul, Kendrick Lemar And Schoolboy Q)
14. They Be On It
15. M.O.N.E.Y. (Feat. J. Black)
16. Finest Hour (Feat. Rick Ross And BJ The Chicago Kid)
17. Lifes A Gamble
18. All My Life (Feat. Lil Wayne And Will.I.Am)
Download Links

Filesonic
http://www.filesonic.com/file/1535583884/Jay_Rock-Follow_Me_Home_


Fileserve
http://www.fileserve.com/file/dtR5Gku/Jay_Rock-Follow_Me_Home_


Wupload
http://www.wupload.com/file/68685777/Jay_Rock-Follow_Me_Home_

Download related to Jay Rock – Follow Me Home (iTunes Version)-2011 are available from file hosting sites like uploaded, rapidgator, filefactory, turbobit, uploadrocket, extabit, bitshare etc if you have any legal issue related to Jay Rock – Follow Me Home (iTunes Version)-2011 links pls feel free to contact us.